JUNE 2023
First Day of School
RV Public School reopened after summer break on 1st June 2023 for the students of classes I to VIII. The students of classes IX and X were attending classes from 25th May 2023. The Students were welcomed by the Principal, Mrs. Lakshmi Shridar during the morning assembly. She advised the students to start on a positive note with zeal and enthusiasm and hoped that the students had a relaxed vacation and were recharged and ready to start a new school year. She wished all the students a very best for the new school year. Students of class V spoke about the of studies and how to not procrastinate their work.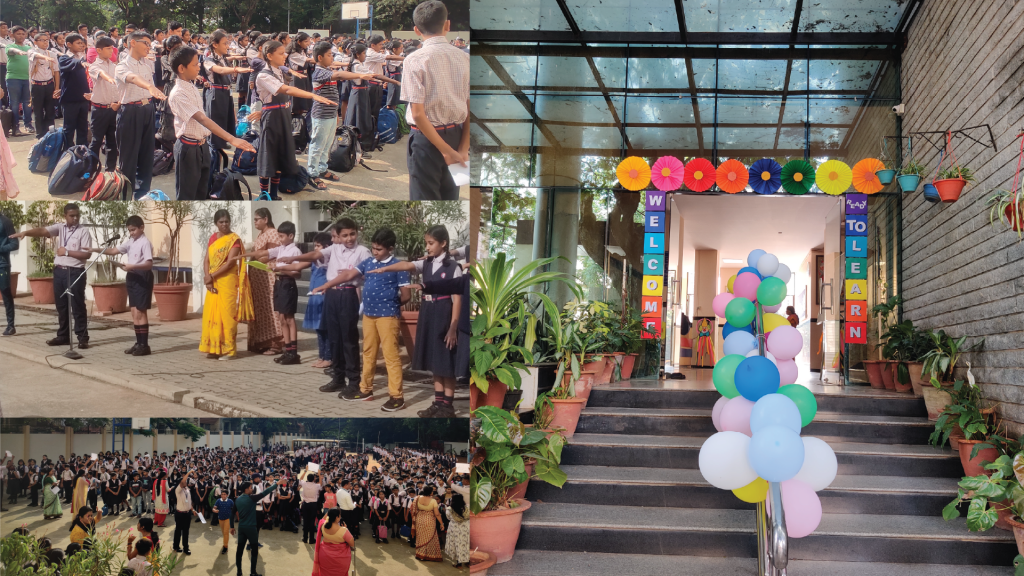 Environment Day
Every year on 5th June, World Environment day is observed across the world to raise awareness about degrading environmental conditions and to encourage people to take positive environmental actions and help create a better future. Resonating with the theme for the year's environment day, "Beat Plastic Pollution, Ecosystem Restoration", the students of classes IX A and IX B had put up an informative and entertaining program in the school assembly with a speech and dance drama. Class activities are planned by the teachers to emphasise on the importance of environment. The whole week is dedicated to create awareness among students on the importance of environment and the importance of the 4R's.
International Yoga Day Celebration
The Students and staff of RV Public School enthusiastically participated in the celebration of International Yoga Day. The active involvement and enthusiasm shown by them made this occasion truly memorable and impactful.
The day commenced with an invigorating yoga session where our students actively participated in various asanas and breathing exercises. The session focused on promoting physical health, mental well-being and inner peace through the practice of yoga. The students displayed discipline, coordination and a deep understanding of the postures and techniques taught. The session provided a platform for them to experience the benefits of yoga firsthand and inspired them to continue their journey towards a healthy lifestyle.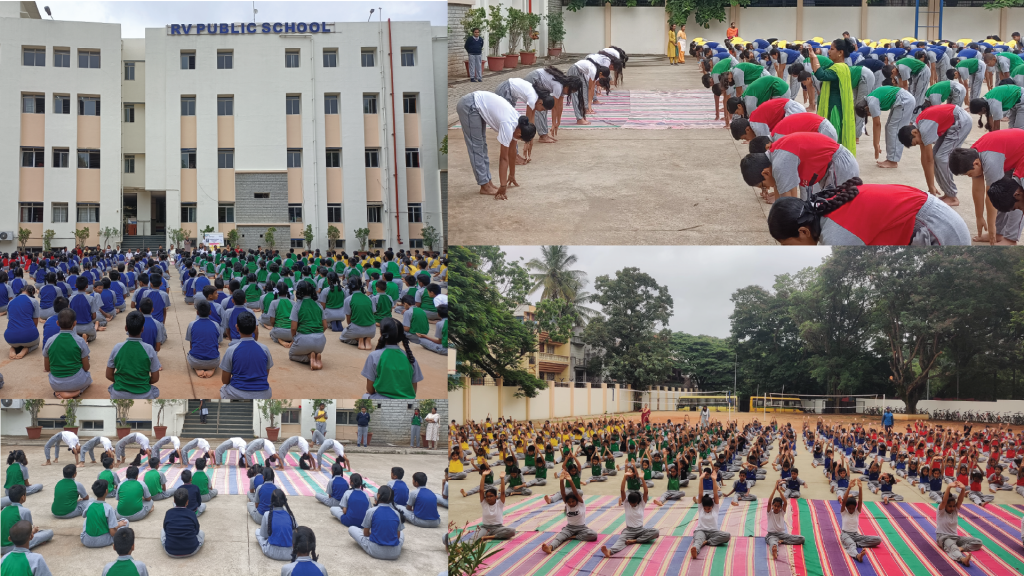 Workshop on CACA(Children Against Child Abuse)
A workshop was conducted on 29th May 2023 by Ms.Neha, Ms. Chandana Bose and Ms.Parnika Rastogi with their coordinator Ms.Prathiba Malhotra from Social Axion Foundation on project CACA(Children Against Child Abuse) , preventive safety programme for schools to keep our children happy healthy and safe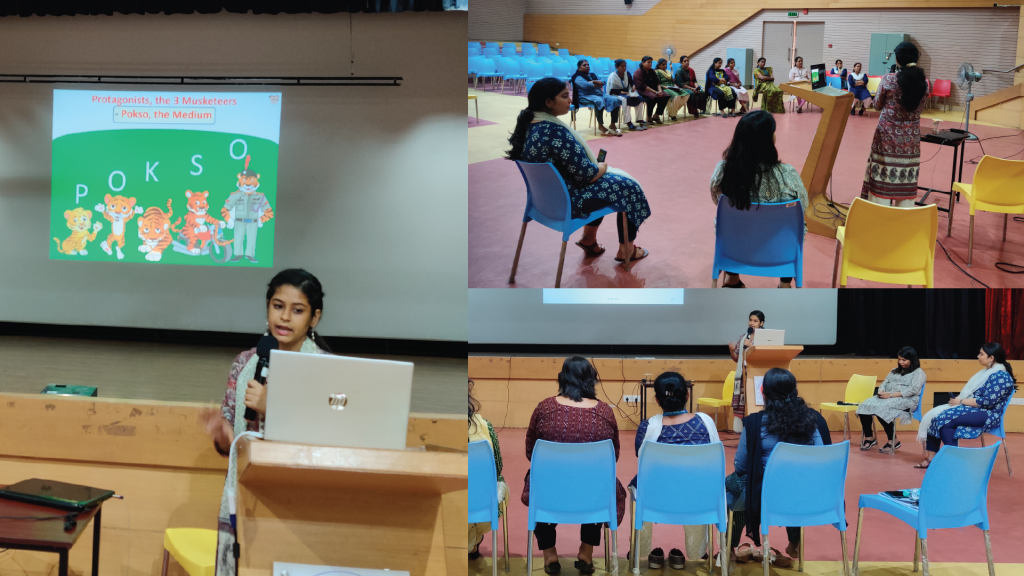 Workshop on Financial Literacy
A workshop on financial literacy was conducted for the teaching, non-teaching and the group D staff of our school by Mrs. Lakshmi from CASI Global on 30th May 2023 about investor awareness.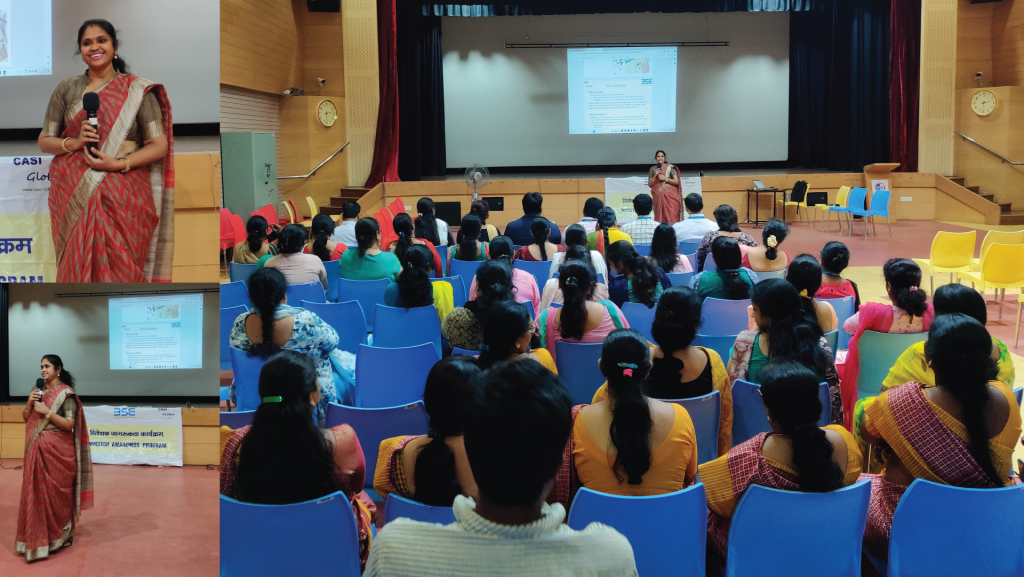 Orientation programs for the parents of students in classes LKG,UKG, III, IV, V, VI, VII and VIII
Orientation programs were conducted for the parents of students in classes VI to VIII on 3rd June 2023 from 9:00 a.m. to 10:00 a.m.; for the parents of students in LKG and UKG from 10:00 a.m. to 12:00 noon on the same day and on 10th June 2023 from 10:30 a.m. to 12:00 noon for the parents of students studying in classes III,IV and V . Parents were enlightened about the curricular, co-curricular and extra-curricular activities their wards will be taking this academic year. All queries and doubts of the parents were clarified by the Principal, Coordinator and teachers.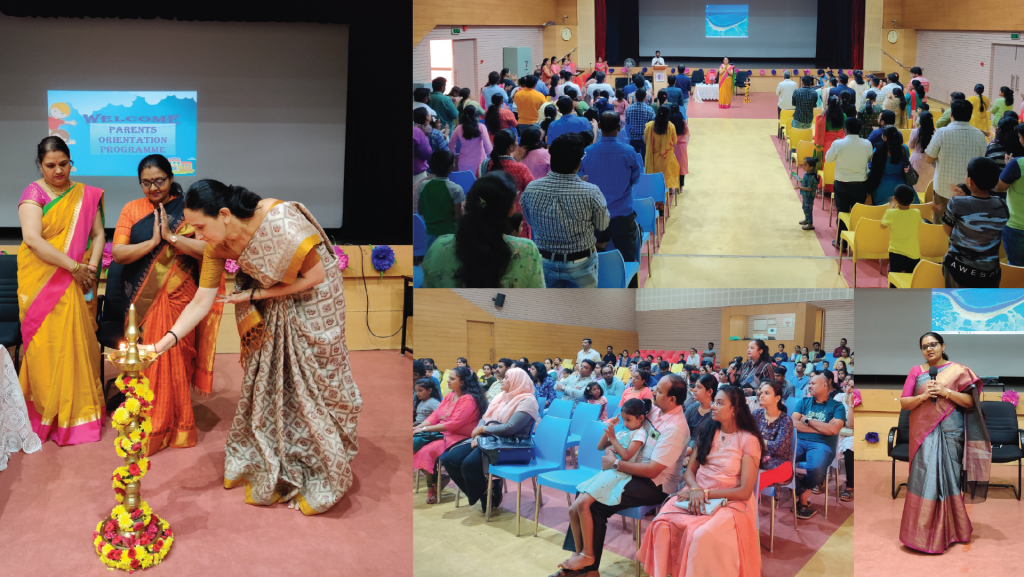 Student Nominees for the post of captain and Vice-captain were introduced on 12th June 2023.
The nominees for the post of school captain from class 10 and vice-captain from class 9 were introduced to the students on 12th June 2023. The nominees introduced themselves to their fellow students and justified themselves as why they were capable and what they would do if they are elected. The campaigning for the elections took place till Thursday 15th June.
Elections – 16th June 2023
Students from classes V to X cast their vote in favour of their candidate for the post of Captain and Vice-Captain of the school in a democratic way.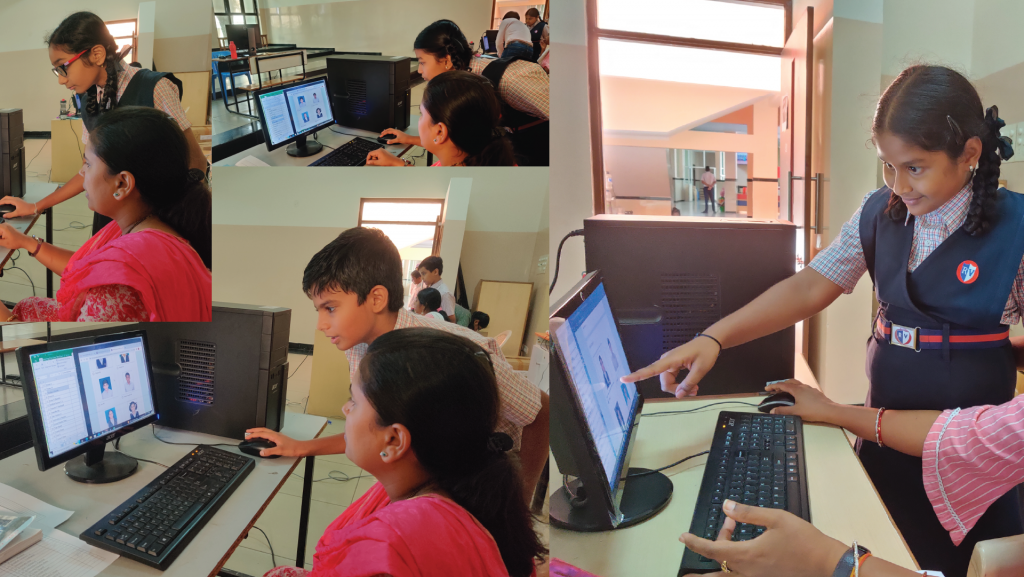 Investiture Ceremony 2023 – 30th June 2023
The Investiture Ceremony 2023-24 successfully inducted the newly elected and selected members of RV Public School's prefectural board on 30th June 2023 amidst the applause and cheer of the students, parents and teachers. Our school Principal Mrs. Lakshmi Sridhar imbibed the spirit of 'Soaring High' while administering the oath to the Prefectural Board. The student' council members are as follows.
Master. Samarth G K – School Captain
Master. Prasananjeya Athibuthi – School Vice-captain
Chinmayi C Anand – Sports Captain
Idhaanth Chaturvedi – Sports Vice-captain
House Captains and Vice-captains
| | | | |
| --- | --- | --- | --- |
| HOUSE | CAPTAIN | DEPUTY CAPTAIN | VICE-CAPTAIN |
| SUSHRUTHA | Shreya J | Supreeth S S | Amogh S |
| BHASKARA | Deeksha R | Preetham V Yadav | Tanishka |
| CHARAKA | Yashika V | Rohith Kashyap | Chahat |
| ARYABHATTA | Akash R | Adithya Gopinath | Deekshith S P |
Assembly Activities
Assembly activities are great for students to experiment with different co-curricular activities that build self confidence and self-esteem in them and hone their public-speaking skills and eliminate their stage fright. Appreciation in the form of applause from their peers boosts a child's confidence. All through the year, assembly activities were conducted by the students of all the classes which included team activities, knowledge building activities, public speaking activities and interactive activities.