July 2023
WORLD PAPER BAG DAY 2023
Every year, on the 12th of July, World Paper Bag Day is commemorated to underscore the importance of opting for paper bags over plastic alternatives.
By celebrating World Paper Bag Day, the aim is to raise awareness about the benefits of using eco-friendly paper bags. This day serves as a reminder of the importance of making environmentally conscious choices in our daily lives and encourages individuals and businesses to transition to more sustainable options. The students of class VI made paper bags using old newspapers and requested all their fellow students to use paper bags instead of plastic bags.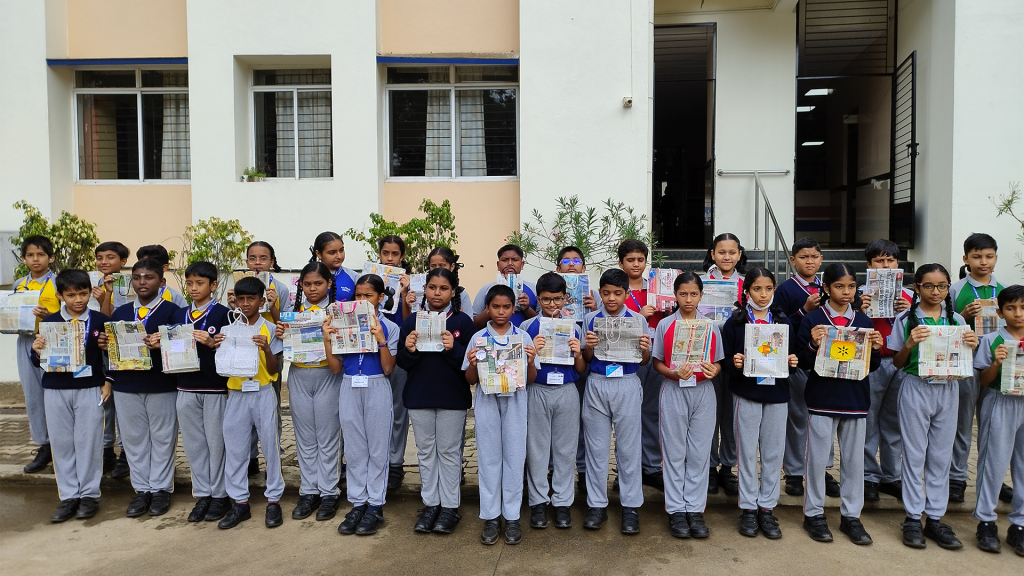 Visit to lalbagh
A time for fun with upper kindergarten students at lalbagh. The students of Upper Kindergarten were taken on a field trip to Lal Bagh to explore different trees , plants, shrubs, flowers and creepers, the rays of sun pleasing their eyes , fresh air, aroma of flowers, chirping of birds pleasing their ears.
Children were happy to see the place filled with beautiful trees, lush green lawns. Children enjoyed the field trip and learnt the importance of nature and its beauty.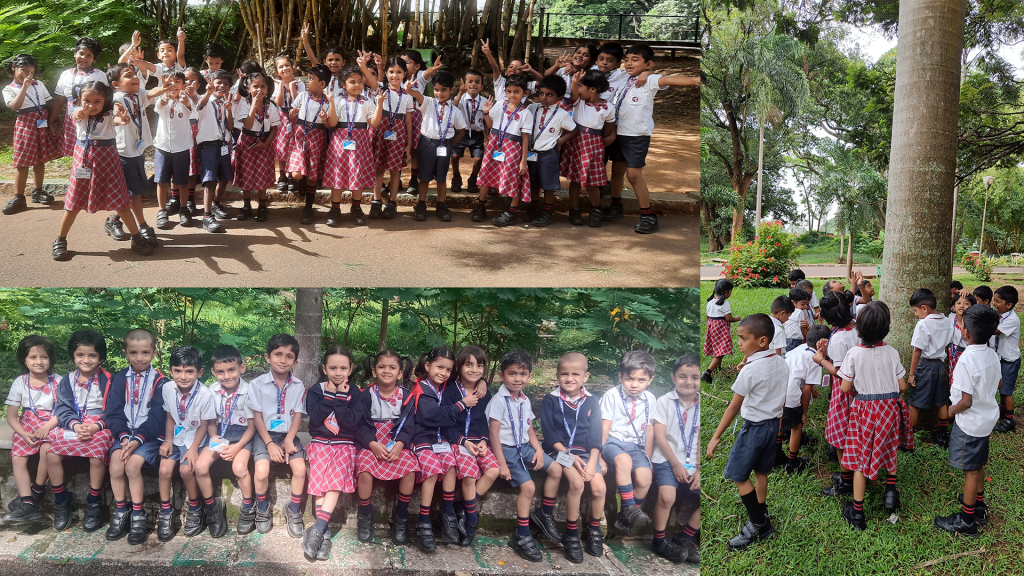 Road Safety Traffic Awareness
A lecture and workshop on 'Road safety and traffic awareness' was conducted on 14th July 2023 for the students of classes VI to X by the Traffic Police department and the Traffic Warden Organisation. Traffic Inspector Manjunatha, Police Sub-inspector Pushpalatha, city market traffic station along with DCTW (education head) Venkatesh Baliga, ACTW Yathish Kumar, STW Mallesh, STW Chetan Kumar and STW Chethan N from the Traffic warden Organisation , explained the basics & statistics about the traffic & accidents occurring on the road that it is a very serious issue in the country as well as across the world.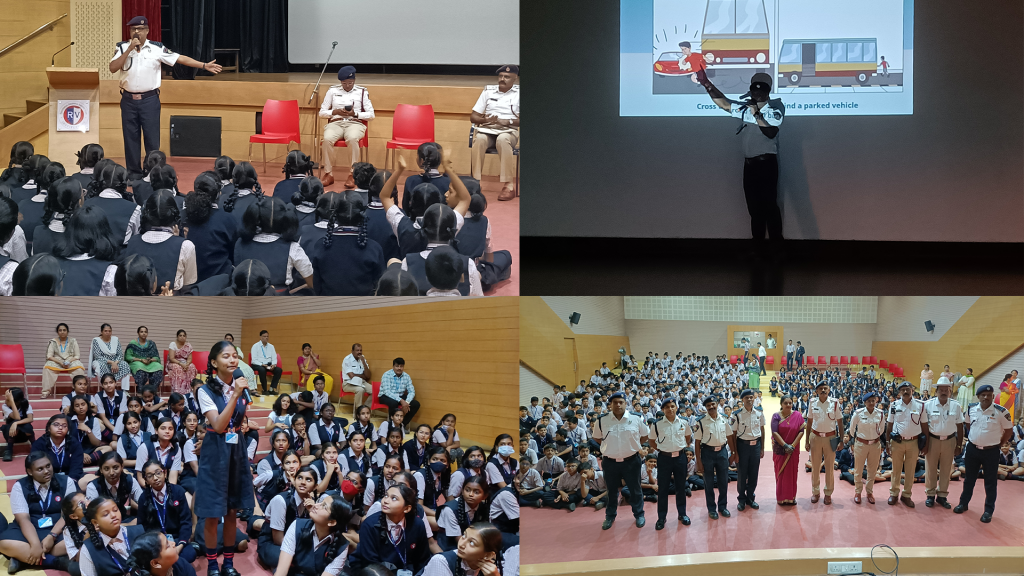 Inter School Competition
Our students participated in Expression 2023, an inter-school competition conducted by Sree RamaVidyalaya, Jayanagar from 4th July 2023 to 7th July 2023 and won laurels for our school. They competed with the students of 12 other schools in the vicinity. Yogeshwari of class X participated in English essay writing competition and secured the second position. Aryan Surya of class IX and Pavan of class X participated in the quiz competition and secured the IV position. Riddhi Bafna of class X won the second position in the English Debate competition.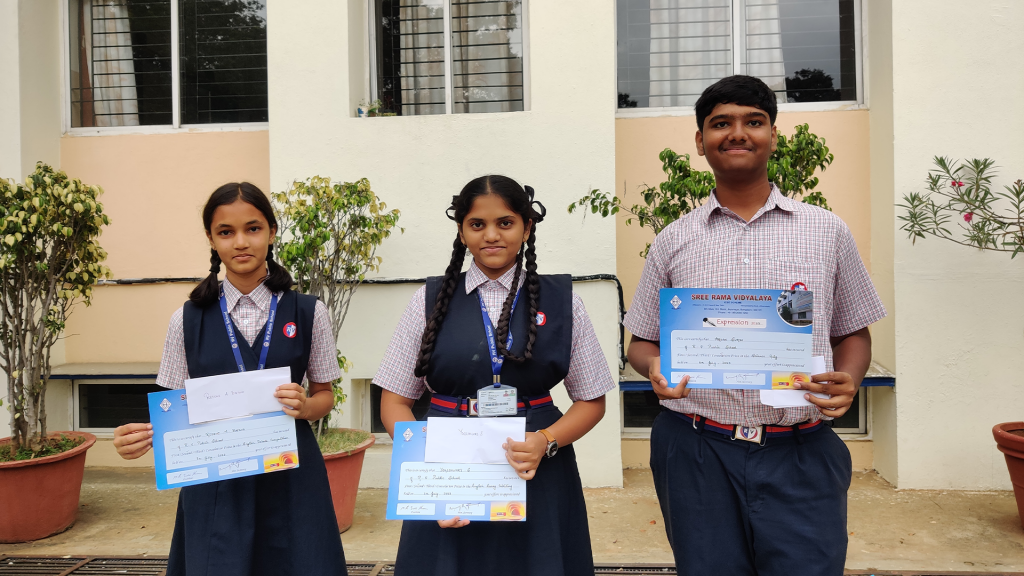 Our students participated in Sadhane – an Inter-school Competition conducted by Sri Krishna International School on 14th July and have won laurels for the school. Aadhya. A. Rao of class VI and Nishanth Rao of class V participated in English elocution won the second prize and the third prize respectively. Our girls also participated in the Janapada, a group dance event and bagged the second position. We are proud of their achievements.
Health is Wealth
Students from pre-nursery to class X will undergo a full body health checkup from 6th July 2023 to 12th July 2023. The children will undergo a comprehensive health checkup which will include vision check, hearing screening, cardiac, respiratory, per abdominal exam, head- to – toe examination, anthropometry and dental checkup according to their age requirement.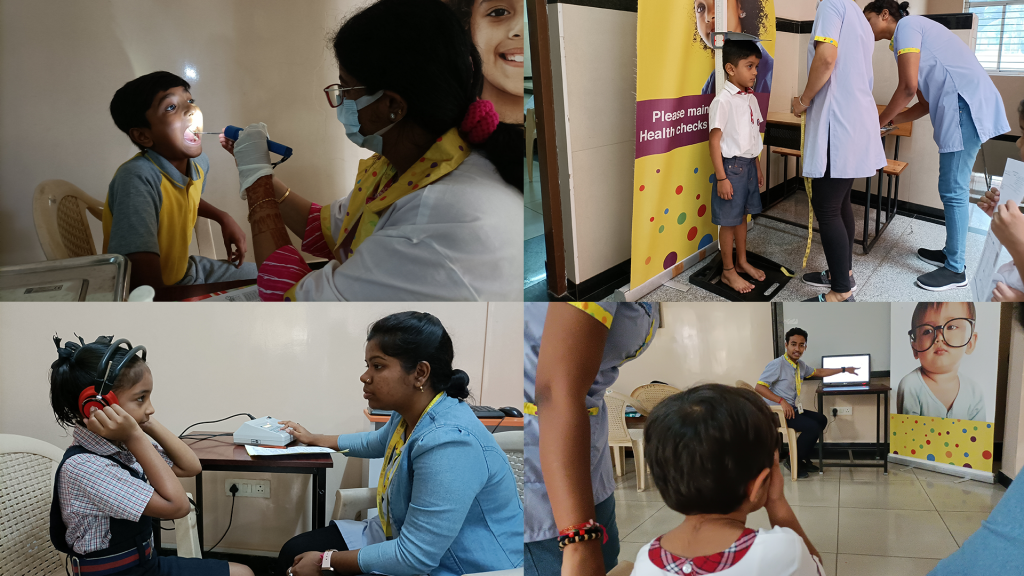 Father's day celebration
A dad is someone who holds you when you cry, scolds you when you break the rule, shines with pride when you succeed and has faith in you even when you fail.A fun filled father's day program was conducted on 8th July 2023 to honour the heroes of our students – 'their fathers'. The program was filled with laughter, fun and frolic, to ignite the energies of the fathers of the students of the nursery wing of the school. The program began with a Zumba dance, followed by fathers reciting rhymes with their children. This kindled their childhood memories. Fathers exhibited their strength and fitness in a musical gym. The occasion turned out to be more fun with power packaged games. The entire occasion was touching, rejuvenating and it moved many daddy dears to tears.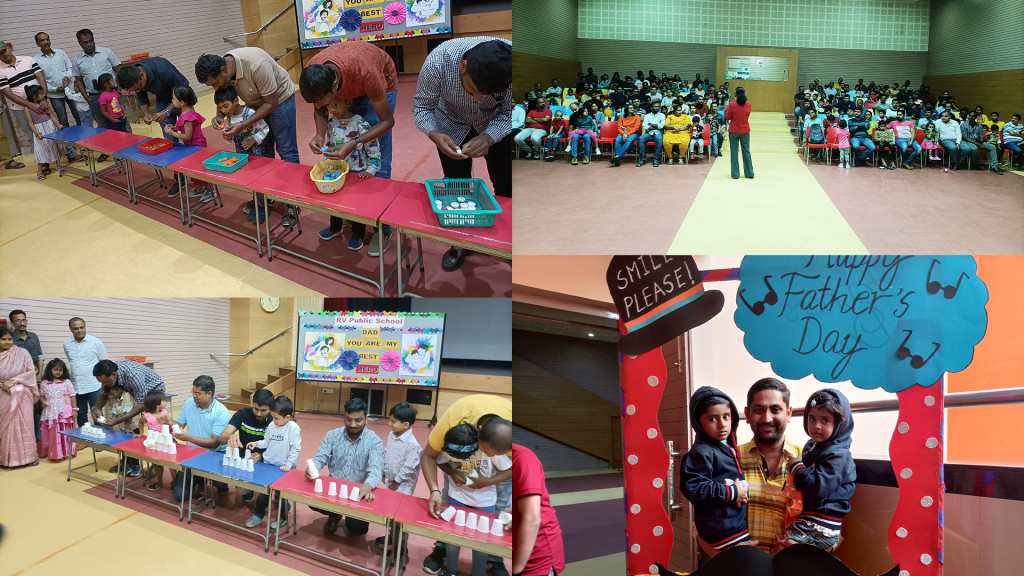 Visit to Vidhan Soudha – classes IX and X
The Students of classes IX and X were taken to Vidhan Soudha on 14th July 2023 to witness a live session of the legislative assembly. The students were awestruck at the grandeur of the monument and also witnessed the functioning of the assembly which they had only read in books.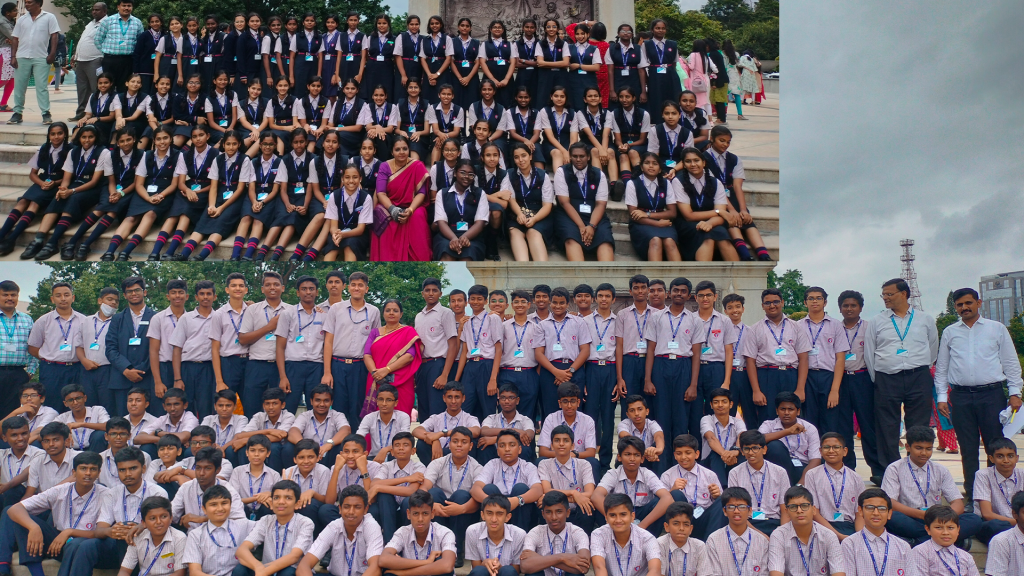 CISCE Regional/State level Karate championship 2023
Achyuth Balaji of class X and Prisha of class IX represented our school and participated in CISCE Regional/State level Karate championship 2023, held at SJR Kengeri Public School on 6th and 7th July 2023 and bagged state gold and state silver medals respectively. Achyuth Balaji will be representing the state of Karnataka in the CISCE National Level Karate Championship. Our best wishes are with them for the upcoming championships.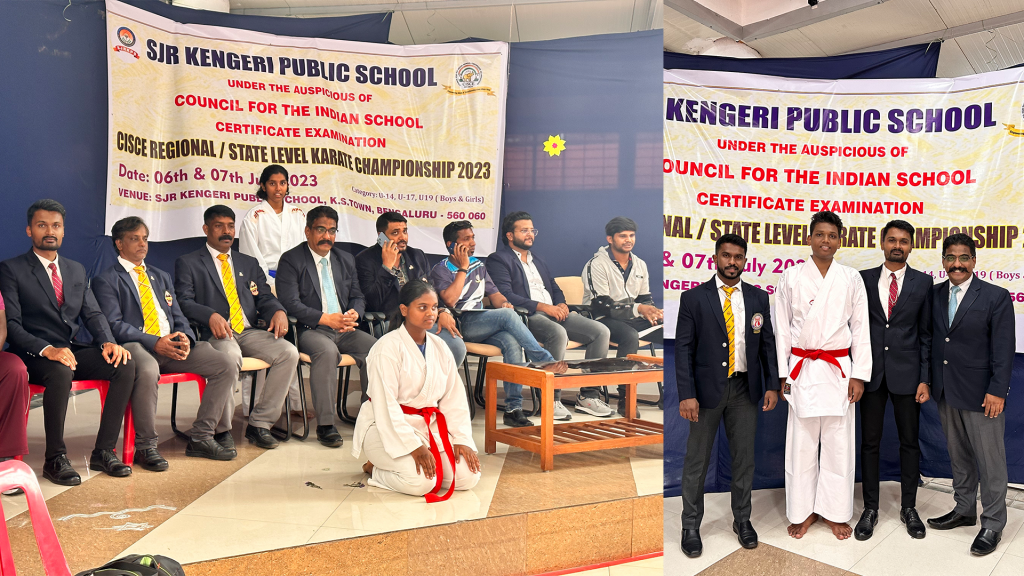 Assembly activities