About Us
At RV Public School, we are dedicated to unlocking the hidden potential of every child. It is our belief that education must not just equip our students to score well in their exams but also encourage them to excel in extra-curricular spheres. We do this by fostering an active and dynamic environment that lets children explore their aptitudes and talents to the fullest — ensuring they take complete charge of their futures.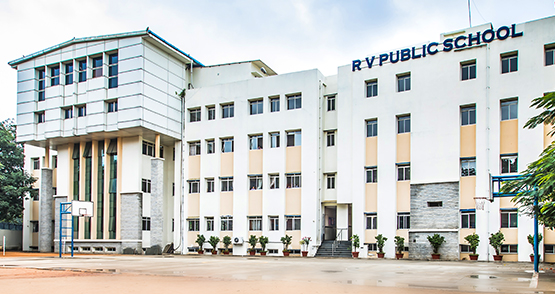 News and Events
November 2023
Kannada Rajyotsava Karnataka Rajyotsava, also known as Karnataka State Day, is celebrated annually on 1st November in the Indian state of Karnataka. It…
October 2023
Workshop on Experiential Learning for Teachers Mrs.Padma Prabhu, a teacher trainer from the Royal Society of chemistry conducted teacher training…
September 2023
2nd Inter-Dojo UMC Karate championship 2023 2nd Inter-Dojo karate Championship 2023 was organized by United Martial Arts & Fitness club…
August 2023
Rakshabandhan and friendship day celebrations The preprimary wing of RV public school, celebrated Rakshabandan with full zeal and endeavor that…
July 2023
WORLD PAPER BAG DAY 2023 Every year, on the 12th of July, World Paper Bag Day is commemorated to underscore…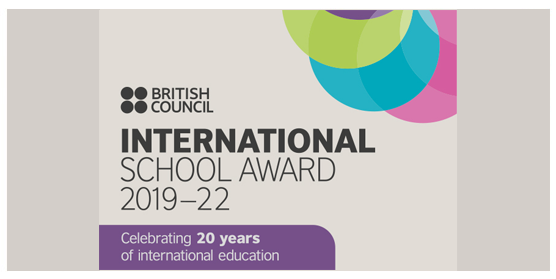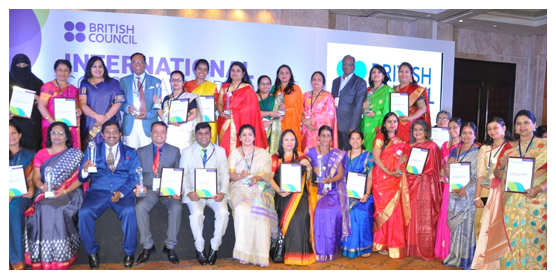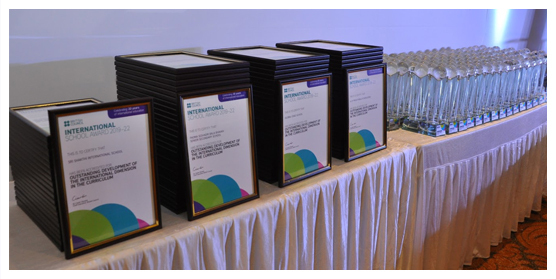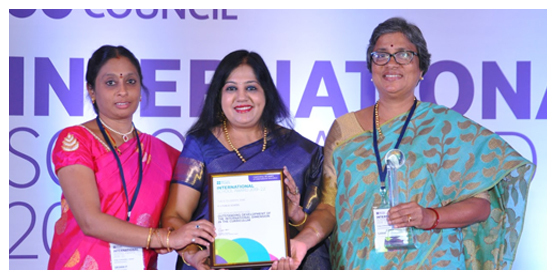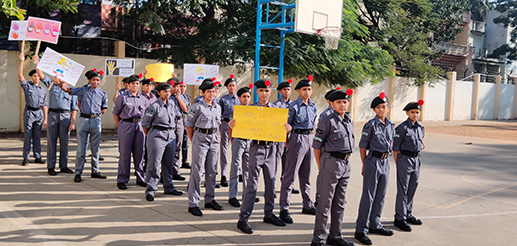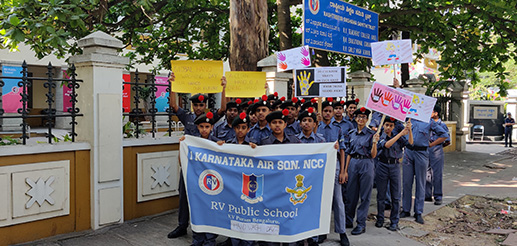 National Cadet Corps
The National Cadet Corps (NCC), the youth wing of the Indian Armed Forces, came into existence on 16th July, 1948. It is driven by the motto of 'Unity and Discipline' and provides numerous opportunities for the country's youngsters to grow and thrive holistically. At RV Public School, we have imbibed the spirit of NCC to prepare our students to become able leaders and citizens with a sense of duty, commitment, dedication, and moral values.