About Us
At RV Public School, we are dedicated to unlocking the hidden potential of every child. It is our belief that education must not just equip our students to score well in their exams but also encourage them to excel in extra-curricular spheres. We do this by fostering an active and dynamic environment that lets children explore their aptitudes and talents to the fullest — ensuring they take complete charge of their futures.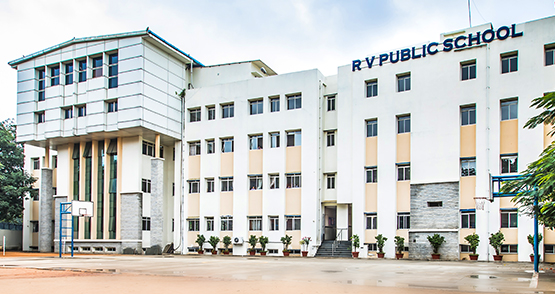 News and Events
August 2023
Rakshabandhan and friendship day celebrations The preprimary wing of RV public school, celebrated Rakshabandan with full zeal and endeavor that…
July 2023
WORLD PAPER BAG DAY 2023 Every year, on the 12th of July, World Paper Bag Day is commemorated to underscore…
JUNE 2023
First Day of School RV Public School reopened after summer break on 1st June 2023 for the students of classes…
FEBRUARY 2023
UKG Graduation In celebration of climbing the academic ladder- UKG- Graduation-11th February 2023 Students of Lower Kindergarten gave a memorable…
JANUARY 2023
THINK ROOM DAY Think room day was celebrated on 7th January 2023. Preparations were done by preparing colourful charts and…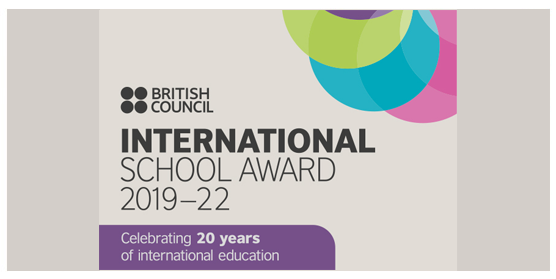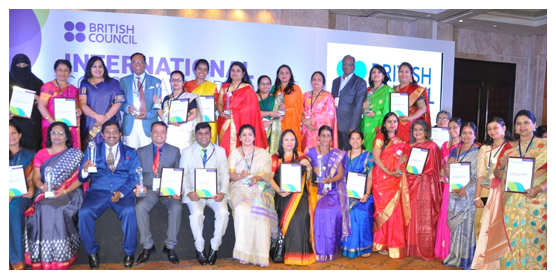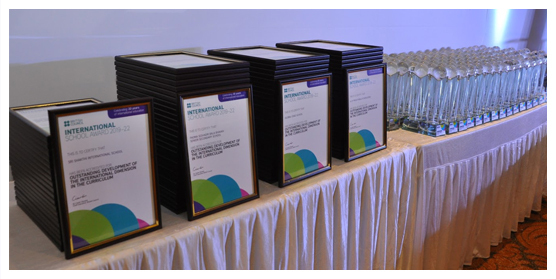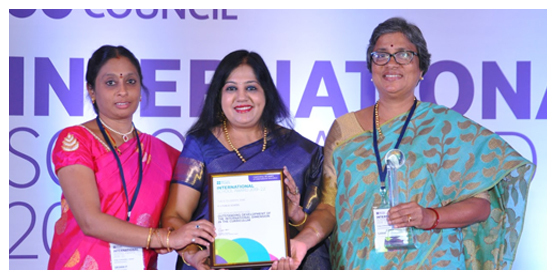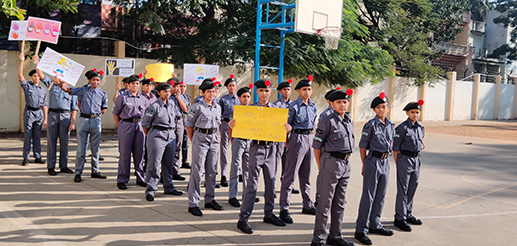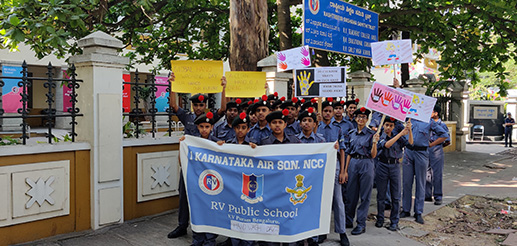 National Cadet Corps
The National Cadet Corps (NCC), the youth wing of the Indian Armed Forces, came into existence on 16th July, 1948. It is driven by the motto of 'Unity and Discipline' and provides numerous opportunities for the country's youngsters to grow and thrive holistically. At RV Public School, we have imbibed the spirit of NCC to prepare our students to become able leaders and citizens with a sense of duty, commitment, dedication, and moral values.