Empowering and engaging students
beyond classrooms
Interhouse Competitions 2022-23 (july)

x

Club Activity

DRAWING AND PAINTING COMPETITION

CLASSES I TO X

Art and craft gala was conducted on the 2nd and 4th July 2022, where students from classes I to X participated with great enthusiasm and showcased their creativity. Students of class I participated individually while the students of classes II to X participated in groups.

The events in which the children participated various events as follows:

Students of class I II and III coloured the national flag, mangoes and Lotus respectively. Students of class 4 made a picture collage of a tiger using colour papers. Students of class V made a Peacock using thumb painting. While the students of class made paper flowers, students of classes VII and VIII drew and painted the history of the Indian Flag. The students of classes IX and X with the help of their drawing and painting brought the Dandi March right in front of our eyes.

Global World Record Attempt Certificate

x

Prisha P B of grade 8 and Srisha P B of grade 1 were awarded certificates for their achievement in Global world Record Attempt in Karate event from Indian Shotokan karate –Do held in Bangalore on 5th June 2022.

We wish many more such laurels for Prisha and Srisha.

Inter-house Art and Craft Competition, 2019

x

Students of RV Public School came together and participated in the inter-house art and craft competition on 15th June, 2019. Students from classes 5 to 10 took part in the competition and displayed their artistic skills. Charaka House secured the first position, Aryabhatta House secured the second position, and Bhaskara and Sushrutha House came at the third place.

x

Our students emerged victorious in the Science Olympiad held in November 2019 by securing gold, silver, and bronze medals. The winners were Vishal A and Tanmayee Gowri Jogappanavar of class 3, who won silver and bronze medals respectively, Niroop Sai Marella of class 4, Prasananjeya Attibuddhi and Syed Adeeb of class 5, and Anvitha P Rao of class 6 who bagged gold medals.

State-level Karate Competition

Western Instrumental Music Competition

Taekwondo Competition, 2019

x

The Council's National Sports and Games organised a Taekwondo Competition on 22nd and 23rd of July. Students showcased their martial art skills and won medals in various categories. Shashank B. and Shiva C. of class 8 won gold medals in the under 17 and under 14 categories respectively, while Chinmay C. of class 6 won a gold medal in the under 14 category at regional levels.
Besides classroom learning activities, our core pedagogy also lays emphasis on athletic, artistic, and spiritual growth. Music, yoga, dance, and Cubs and Bulbuls are compulsory extracurriculars that are embedded in the curriculum to help students scale heights beyond academics.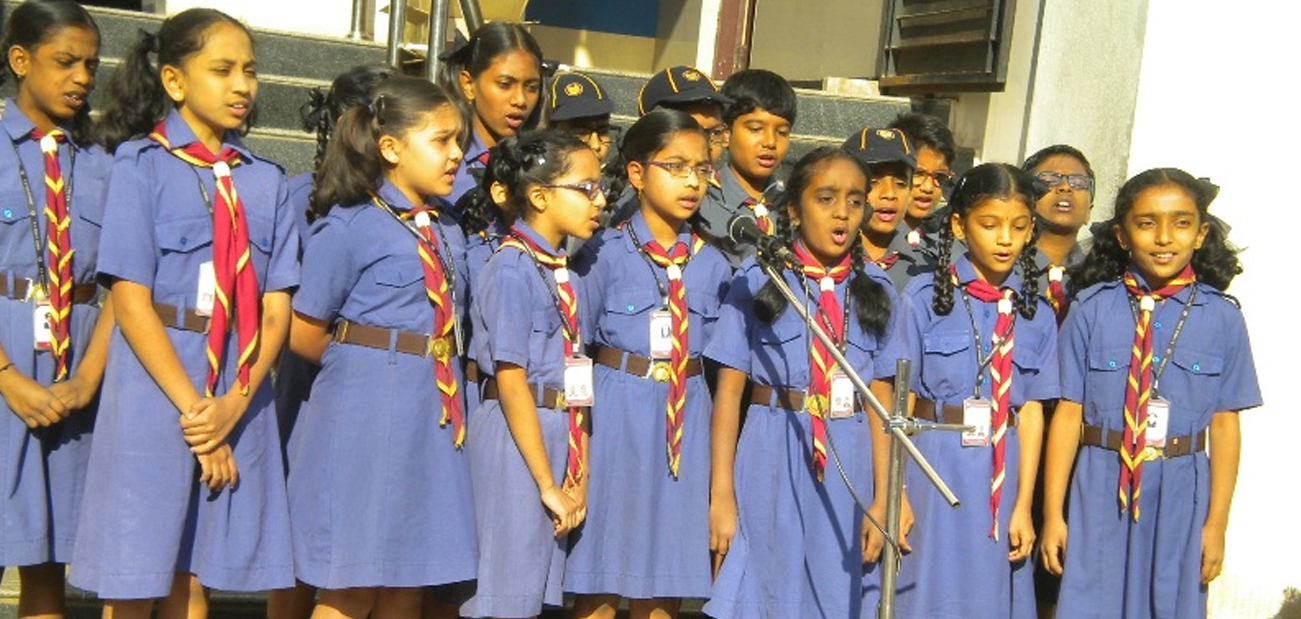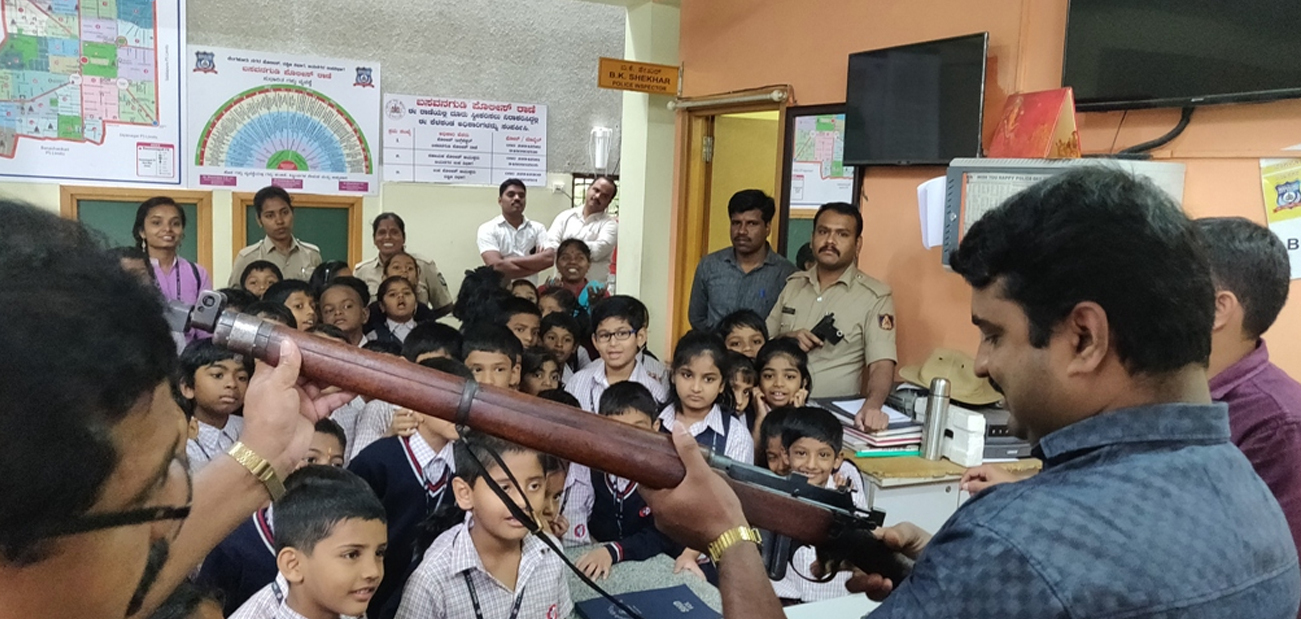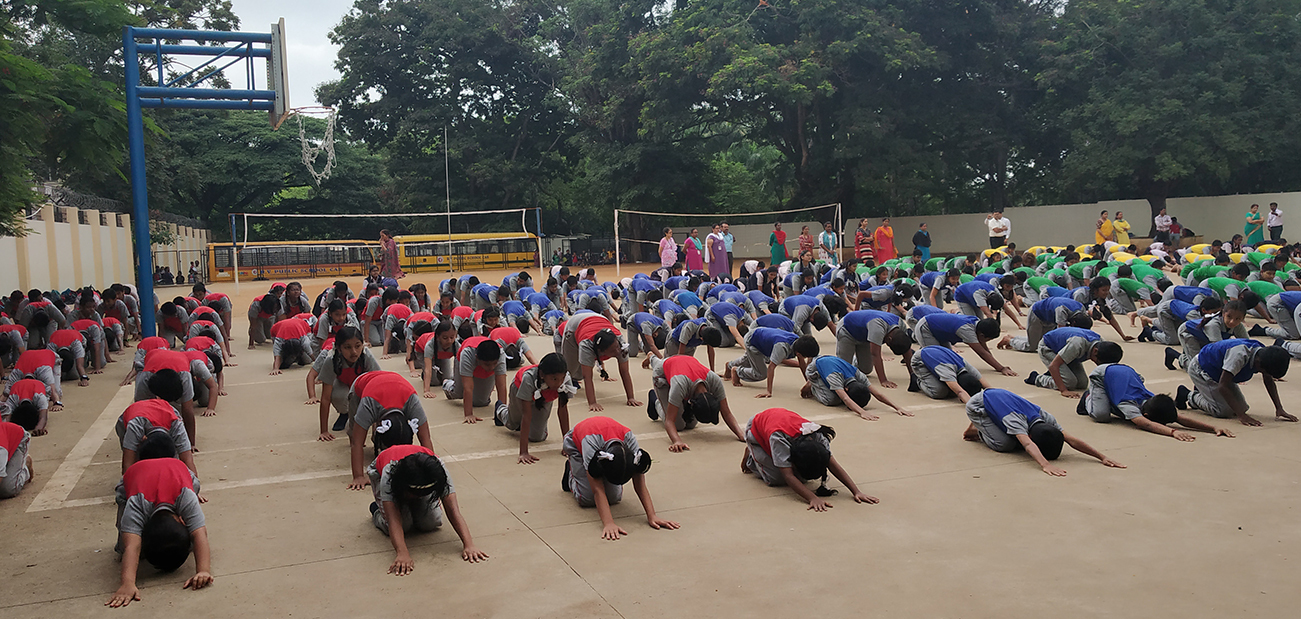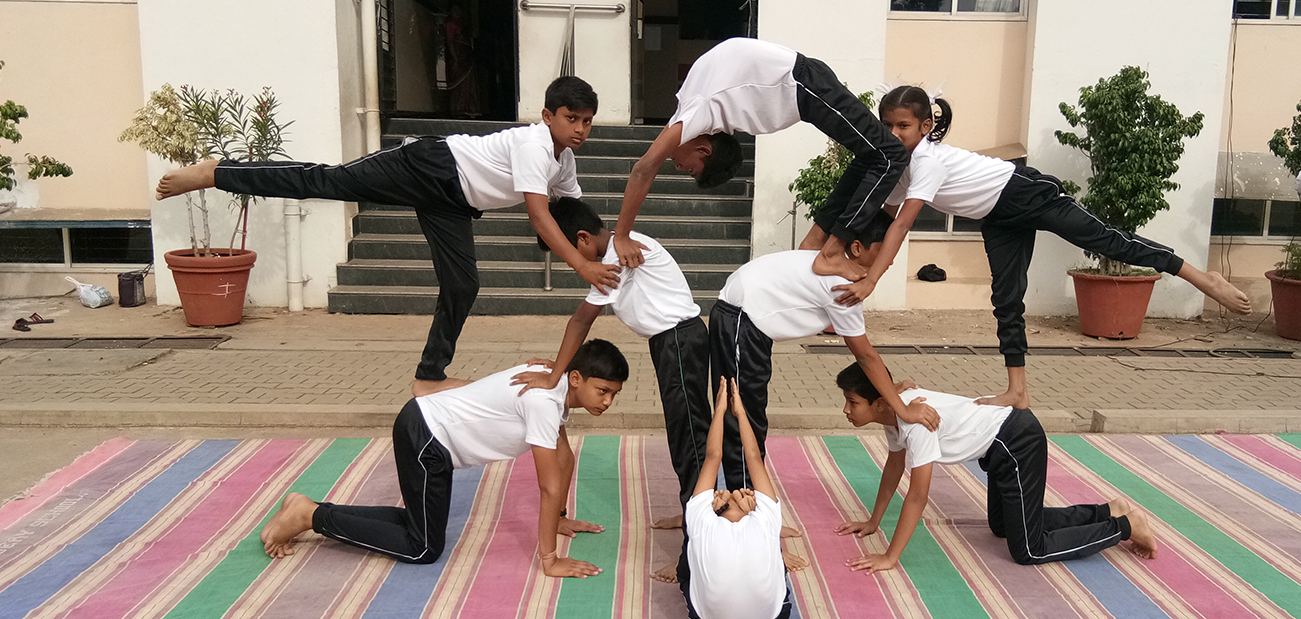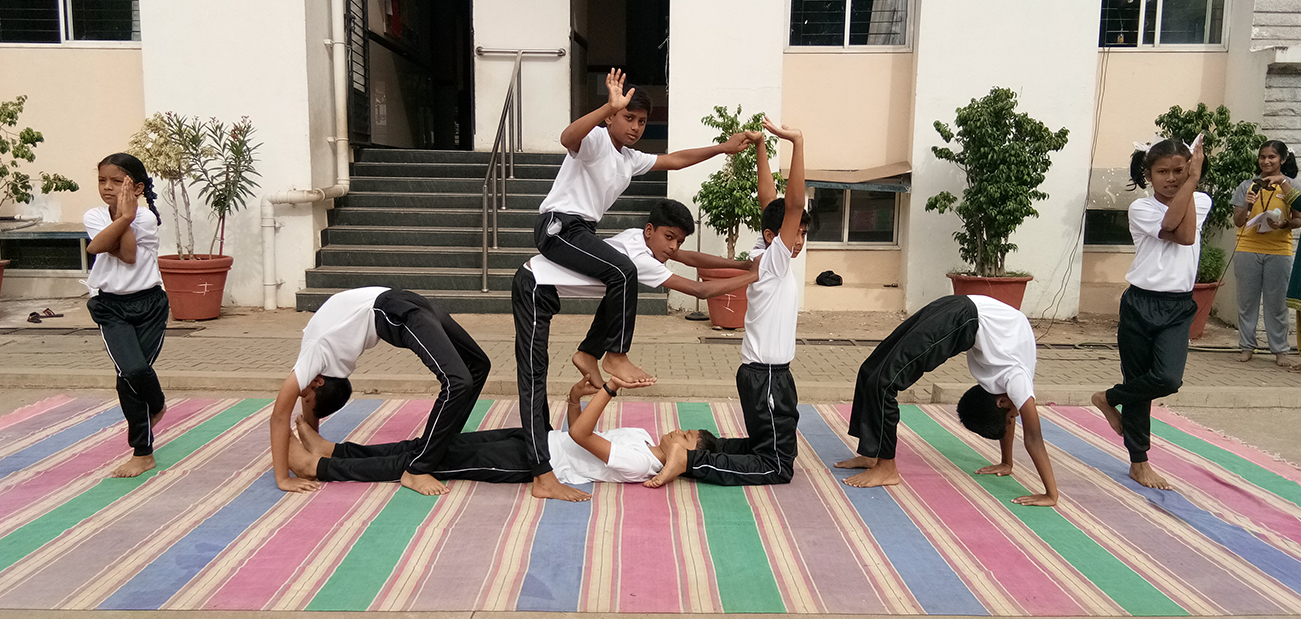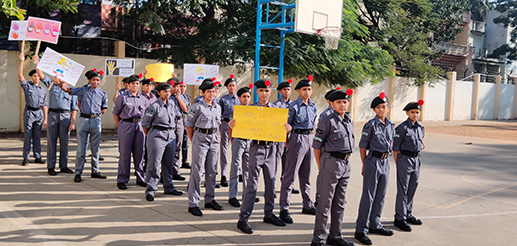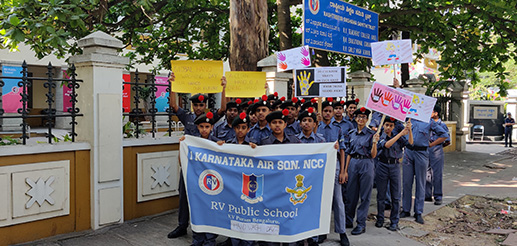 Students enrolled in NCC are exposed to a wide range of activities that boost their social responsibility and values. Drills, yoga, map reading, physical training, games, and fieldcraft are conducted on a regular basis to give our young cadets the right training for their all-round development.